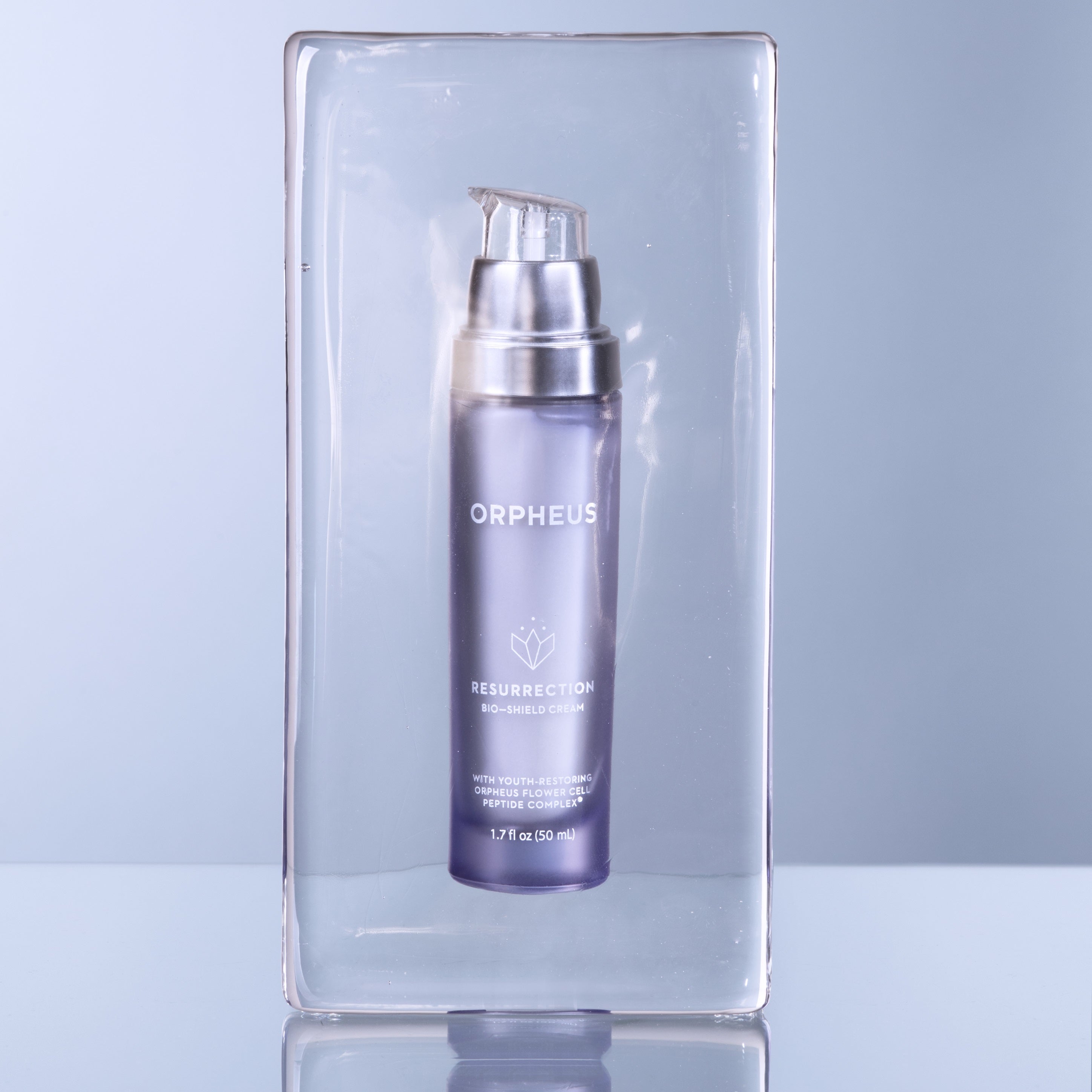 Our Quality Standards
RESURRECTION
Bio-Shield Cream
WHAT IT IS: A cream like no other, the rich yet lightweight dreamy texture melts directly into skin delivering an instant healthy glow with long-lasting moisture you can feel. Intensive restoring cream that repairs skin barrier, restores skin's elasticity, calms and shields skin from moisture loss, pollution with a silky-smooth cocooning effect. 

POWERED BY:  Five potent barrier-strengthening bioactives reinforce each other to strengthen and help skin rebuild its natural barrier, seal in moisture, and reduce inflammation for a plump, calm, smoother, replenished appearance.
BEST FOR: dry, sensitive, irritation-prone skin.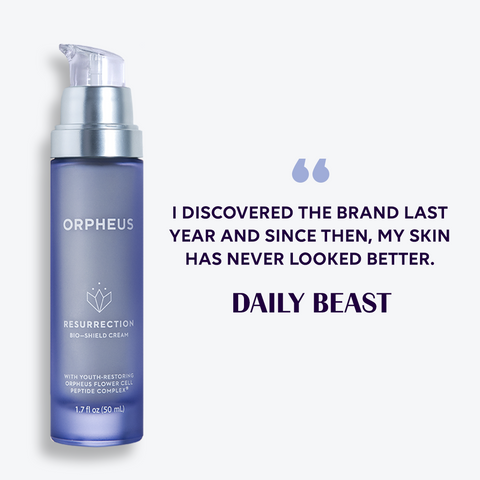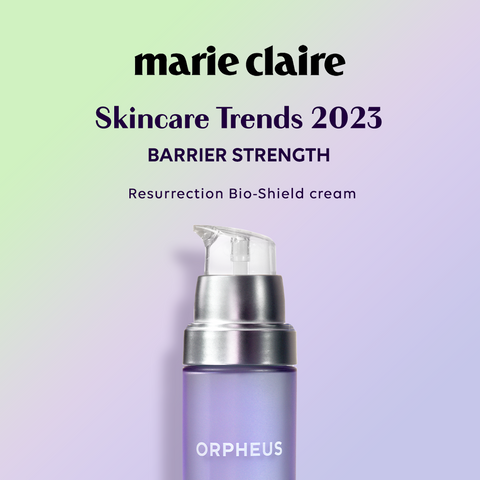 REAL RESULTS
In lab studies on skin cells our Bio-Shield Cream showed dramatic moisture retention capacity and ability to provide intense long-lasting hydration.
42%
BOOST IN LONG-TERM HYDRATION IN 7 DAYS. MOISTURE RETENTION UP TO 6 DAYS AFTER LAST USE.
21%
INCREASE IN LIPID BARRIER REPAIR CAUSEDBY POLLUTION-INDUCED OXIDATION
KEY BENEFITS & INGREDIENTS
BOOST COLLAGEN. PLUMP. FIRM.
Orpheus Flower Cell Peptide Complex ® :
- READ LESS
Restoring antioxidants from the Orpheus Resurrection flower, firming peptides and plant stem cells that heal, protect,and strengthen while increasing collagen production, improving skin's density and elasticity for plump, firm, and visibly reborn skin.
SHIELD FROM BLUE LIGHT, POLLUTION & UV
Anti-pollution Complex + Cacao Extract:
+ READ MORE
Provide the ultimate protection from all environmental factors: pollution, blue light, UV radiation, and cold climate while also protecting cells from oxidative stress.
Bio-ceramides + Organic Chia Seed Oil +
Organic Saffron Oil
+ READ MORE
Cutting edge bio-ceramides identical to the ones found in human skin, repair damaged lipid barrier and seal in moisture while Omega-3 fatty acids in Chia seed oil nourish, support, and strengthen for all-day intense hydration and protection.
STRENGHTEN & SUPPORT SKIN BARRIER
+ READ MORE
A barrier-repairing powerhouse, Niacinamide strengthens and supports the skin while reducing inflammation, combined with vitamin E to improve texture and tone by rebuilding a lipid layer that minimizes and prevents UV damage.
HOW
TO USE
Use AM + PM to plump, seal in moisture, strenghten, and shield skin from cold climate.
Rich and silky-smooth, the cream works wonders as an overnight mask so you can wake up with restored, replenished skin.